For all appointments, please contact (02) 60562447
Our office is open 8.30 am to 5.30 pm, Monday to Friday. Please telephone the surgery as early as possible to make appointments.
Our reception team always offered the next available appointment with the doctors of your choice, although this may not be on the day you have requested. If you are experiencing an emergency we will always try to accommodate you. Please be sure to contact the clinic to make a booking as we are unable to facilitate walk in appointments.
Standard appointments are booked at 15 minute intervals. If you have multiple or complex issues to discuss with your doctor, please let reception know when booking your appointment so that adequate time can be allocated with your doctor. Patients are requested to book one 15 minute appointment per person.
We endeavour to run on time; however this is not always possible due to emergencies etc. Reception staff can inform you of expected wait times either when you arrive, or if you phone prior to your appointment.
Certain appointments require confirmation 24 hour prior, if appointments cannot be confirmed they may be cancelled. We do have a SMS reminder system and ask that you respond to this.
Patients who fail to attend an appointment without notifying reception will be charged a non-attendance fee, which will be payable prior to booking another appointment.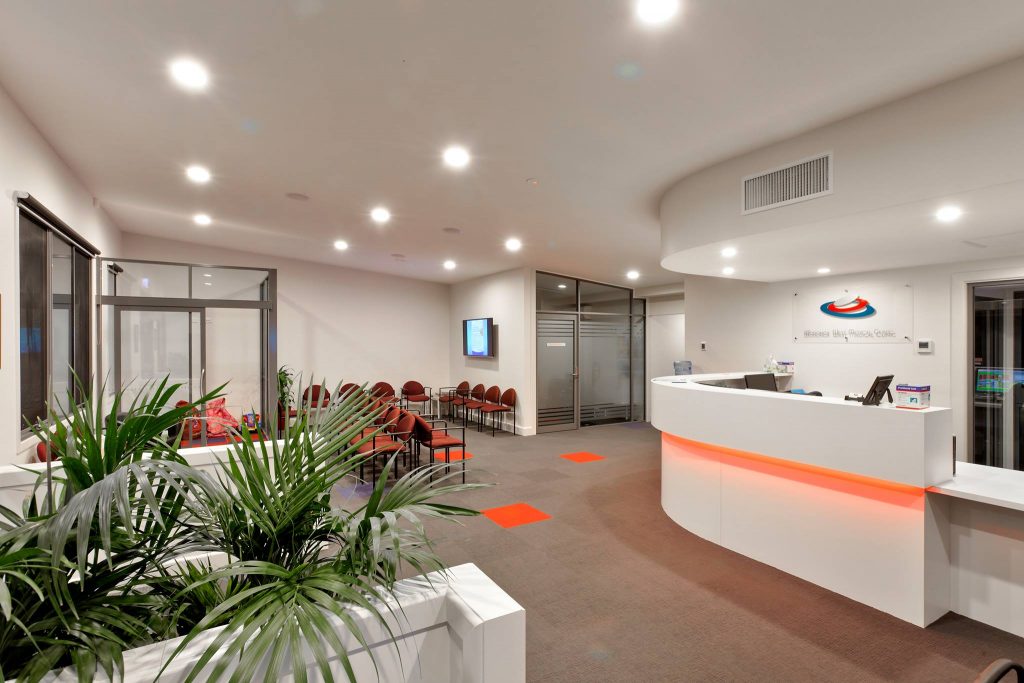 Fees
Our terms are strictly payment at the time of consultation. Cash, EFTPOS and Credit Cards (except AMEX) accepted. Cheques will no longer be accepted.
New patients to the clinic are required to pay for their initial consultation regardless of any concession cards that are held. After this, patients are subject to the clinic's billing policies:
CONSULTATION FEES – 1st July 2023
Brief Consultation : <10min Appointment
Full Fee $38.85
Pension $38.85
Healthcare Card $38.85
Standard Consultation : 10-15min Appointment
Full Fee $81.20
Pension $61.20
Healthcare Card $71.20
Long Consultation: >20min Appointment
Full Fee $119.70
Pension $99.70
Healthcare Card $109.70
Prolonged Consultation: >40min Appointment
Full Fee $157.40
Pension $137.40
Healthcare Card $147.40
Bulk Billing
We bulk bill Veteran Affairs Cards, children under 16 and existing Pension Card Holders for consultations only. New patients holding pension cards will be billed at a reduced rate.
Missed Attendances
New Patients
If you fail to attend your first 30 minute appointment or cancel less than 2 hours prior to your appointment time a "non-attendance fee" of $116.95 will apply. This fee is not rebatable.
Existing Patients
If you fail to attend your appointment or cancel less than 2 hours prior to your appointment time a "non-attendance fee" for the following consultation times may apply for the first missed appointment:
Brief Consultation – $30.00
Standard Consultation – $50.00
Long Consultation – $70.00
Failure to attend further appointments will result in full appointment fees being charged. These fees are not rebatable
Please inform us as soon as possible if you are unable to attend so that we may offer the appointment time to another patient in need.
Work Cover
Workers Compensation accounts must be paid for on the day and will only be billed to the employer once documented approval has been granted. Prior to approval, however should liability not be accepted for the injury, then the account will remain the patients responsibility.
Additional Costs
All procedures will incur a fee regardless of any concession cards that are held. Reception will alert you to a fee for pre-booked procedures such as minor surgical procedures, ECG's, Spirometry, Insertion /Removal of Implanon etc.
Referral on for testing or to a specialist will most likely incur additional costs.
After Hours Care
Our clinic provides 24 hour care for patients as part of a rotating roster system with two other Wodonga Clinics;
Central Medical Group, 224 Beechworth Road, Wodonga
Federation Clinic, 1 Forde Court, Wodonga
For medical assistance after hours, please phone (02) 6056 2447 and a recorded message will provide you with instructions on how to contact the doctor on call.
For all medical emergencies please phone 000.
Please be aware that after hours consultations may attract a private fee. You will be informed of these arrangements at the time of speaking to the on-call doctor.
SMS Reminders and Recalls
Our practice now sends SMS reminders for appointments and recalls/reminders. A recall notice will be sent if you are required to contact the practice and make an appointment for follow up on results or treatment. You may OPT OUT of this service by speaking to our reception team if you do not wish to receive contact via SMS.