Overview
Our clinic offers 10 examination rooms; two bed treatment room; pleasant, spacious waiting areas and a dedicated children's play room.
We have an extensive list of specialised medical equipment including:
audiometer and booth
ECG
spirometer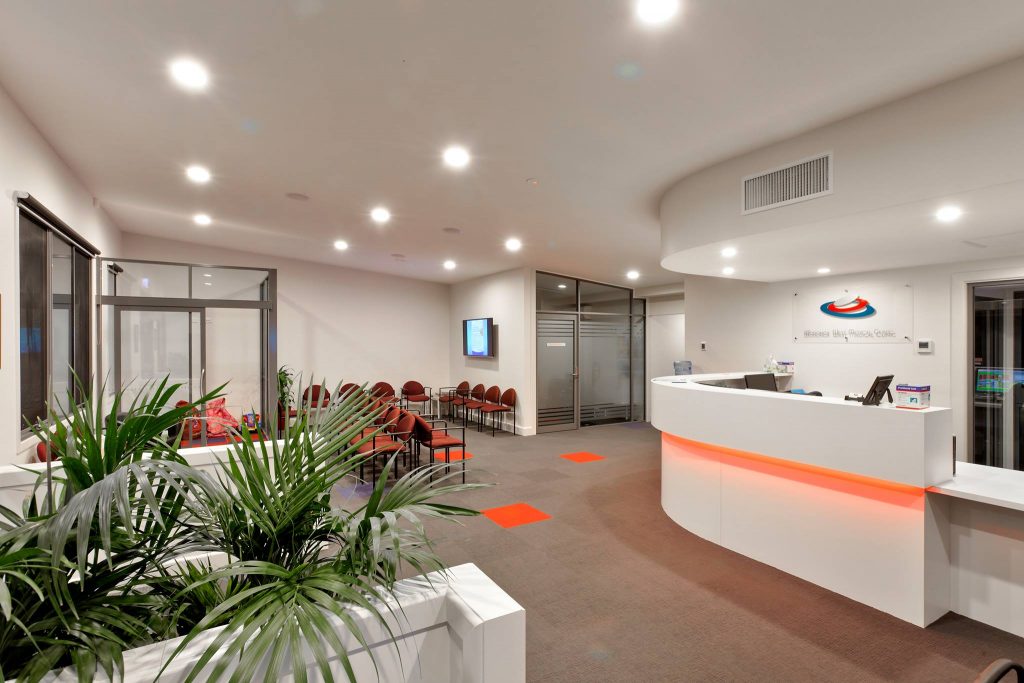 Home Visits
A home visit service is available, at the discretion of the treating doctor, to existing regular patients when their condition prevents them from being able to attend the Clinic. New patients that have not attended our clinic previously will be unable to access this service
Arrangements for a home visit need to be made in advance and approved by the treating doctor. Please phone reception to discuss your needs.
Test Results
Results can be obtained by a follow up appointment or by phoning between 3pm and 4pm weekdays to speak to the nurse. Please do not assume the Clinic will contact you about all test results. It is the patient's responsibility to follow up on test results. The nurse is unable to analyse results and can only give out results that have been viewed by the doctor.
All patient results are treated as strictly confidential all of our staff are required to confirm your identity prior to discussing any personal information. Results can only be given to the patient concerned, unless consent has been given.
Recalls/Reminders
Patients are automatically enrolled for recalls at this clinic.
Recalls that we monitor include:
Immunisations
Pap smears
Blood pressure checks
Diabetes
Breast Checks/Mammograms
Colonoscopies
Bone Density
Contraceptive injections (Depo-Provera)
Chronic Disease Management Plans (GPMP's)
75+ Health Assessments
We also participate in government reminder systems such as the Childhood Immunisation Register and the Pap Smear Register.
If you would prefer NOT to be added please let reception know.
Interpreter Services
Our reception team can assist in arranging interpreter services for any patient requiring assistance. Please let the receptionist know when making your appointment.